Introduction
In the "Students' Electrical Workshop", students can produce PCBs (Printed Circuit Boards) and solder components. In addition, extra supplies like signal cable and power cable, located in the lab, are available.
To gain access, attend a mandatory introduction to the workshop to by signing up at:
https://sites.google.com/view/studentworkshop/intro-course
If no course is scheduled, send an email the contact persons to set up a new date.
Facilities
Soldering stations, UV-exposer, developer, acid etching, PCB drill.
Special equipment
Students can produce PCBs (Printed Circuit Boards), where UV-exposer, developer fluid, acid etching baths and a PCB dill are at the student disposal.
Fully equipped soldering stations are also available, along with microscopes and proper ventilation.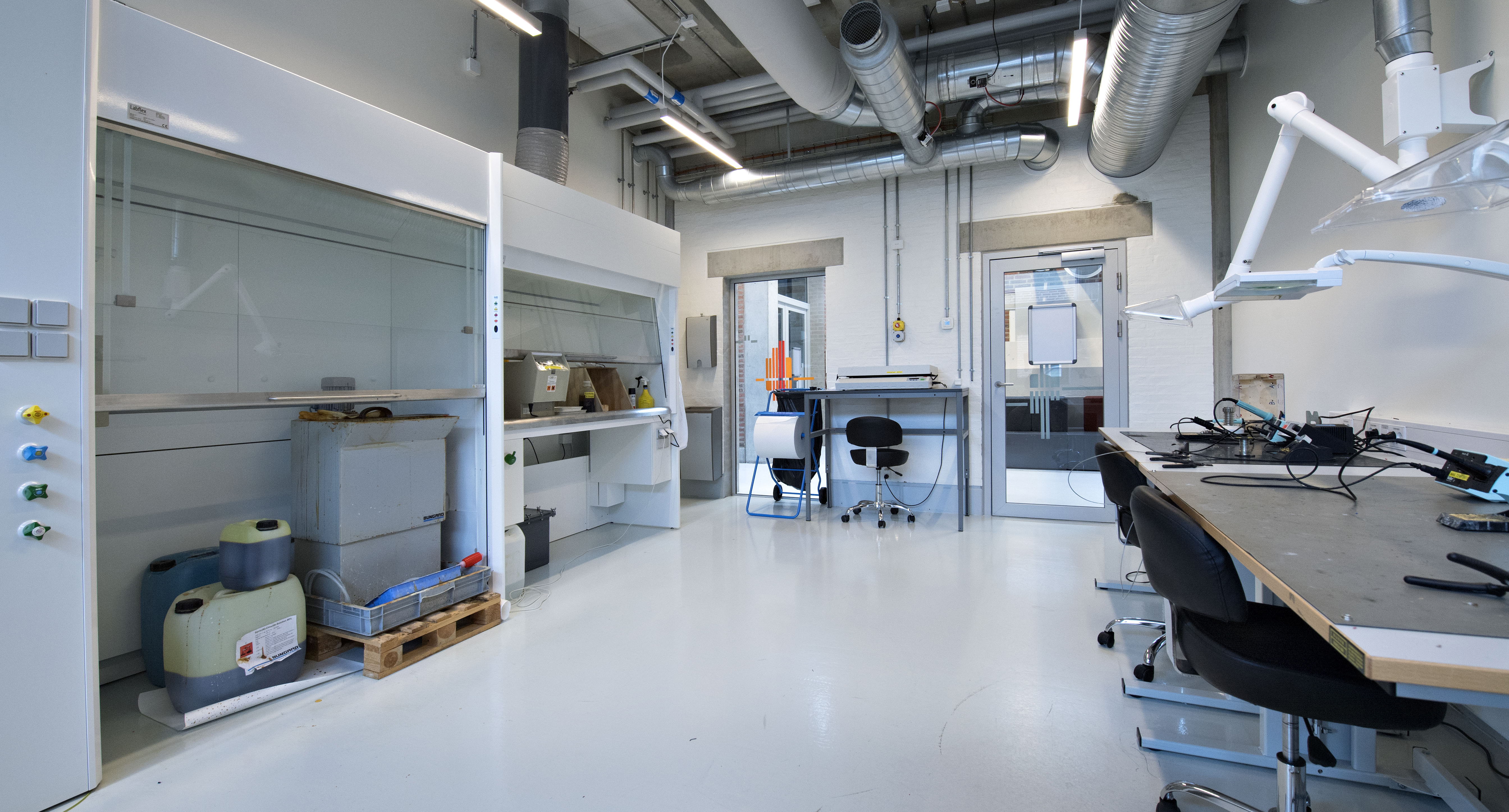 Safety information
Projects requiring access to voltage higher than 60VDC or 25VAC, current higher than 1A, rotating machines or batteries need a work place permit.
Rules and guidelines MUST be followed at all times and can be found here.
Location
Pontoppidanstræde 107, room 1.121
9220, Aalborg East
See location on map
Contact information
Assistant Engineer Jan Christiansen
Direct phone: +45 9940 9256
E-mail: jc@et.aau.dk
Assistant Engineer Walter Neumayr
Direct phone: +45 9940 9270
E-mail: wn@et.aau.dk
Student worker Tim Løgsted
E-mail : tlogst15@student.aau.dk
Student worker Martin Trolle Arentsen
E-mail: marent13@student.aau.dk