On June 30th the annual Graduation Ceremony was held, this year as a Zoom meeting due to the COVID-19 restrictions, for the department's master students graduating from the following five specializations:
Power Electronics and Drives
Electrical Power Systems and High Voltage Engineering
Wind Power Systems
Mechatronic Control Engineering
Thermal Energy and Process Engineering
The 1st, 2nd and 3rd prizes from the Energy Sponsor Programme were handed out to the project groups demonstrating marvellous academic skills, extraordinary engagement and solid work throughout their work with the master thesis. Associate Professor Henrik Sørensen from the department, announced the winners during the Ceremony. As the Ceremony was purely virtual, no diplomas were presented. The winning students will be receving these soon, along with the prizemoney.

The prizes went to:
3rd prize of DKK 3.000
Malthe Fredsgaard and Laura Sini Sofia Hulkko
MSc in Thermal Energy and Process Engineering
Quote from the evaluation committee
"Malthe and Laura worked very independently and structured to arrive at the right high level results. For Malthe and Laura the Corona crisis had little impact, as they had already finished most of their lab work at that time and shifted focus to make a very thorough Techno Economic Analysis of their suggested biofuels process based on the data produced in the lab..."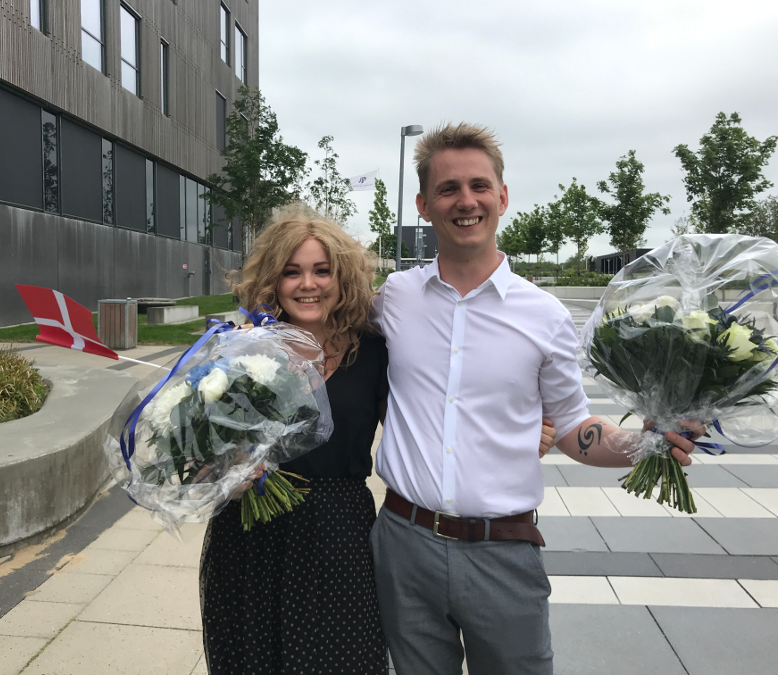 2nd prize of DKK 5.000
Signe Birkebæk Thomasen
MSc in Power Electronics and Drives
Quote from the evaluation committee
"Signe showed herself capable of finding and studying the necessary literature and transforming this into an optimization tool.
The project is well formulated and despite the very complex subject Signe showed capable of presenting this in an accessible form.
On the day of the evaluation the external examiner, highly praised the project and highlighted the ability of the student to demonstrate a good overview and the capability to give a well structured presentation of the complex concepts..."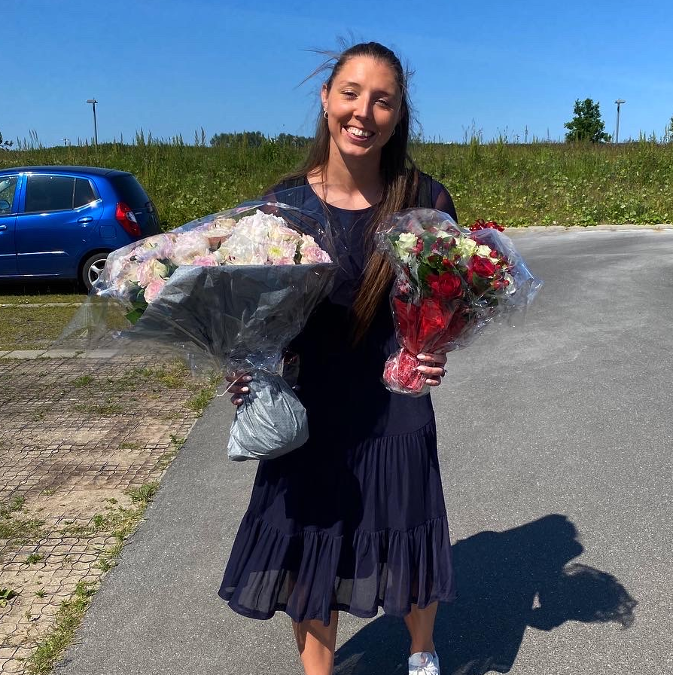 1st prize of DKK 10.000
Marta Irena Murkowska, Gustavo Andres Reitich and Pedro Zulaica Rey
MSc in Electrical Power Systems and High Voltage Engineering
Quote from the evaluation committee
"Marta, Gustavo and Pedro has managed to prepare a very well-structured high-quality thesis and proposed advanced solutions for electrification of mines with great outcome, which are drawing large interest from the industry..."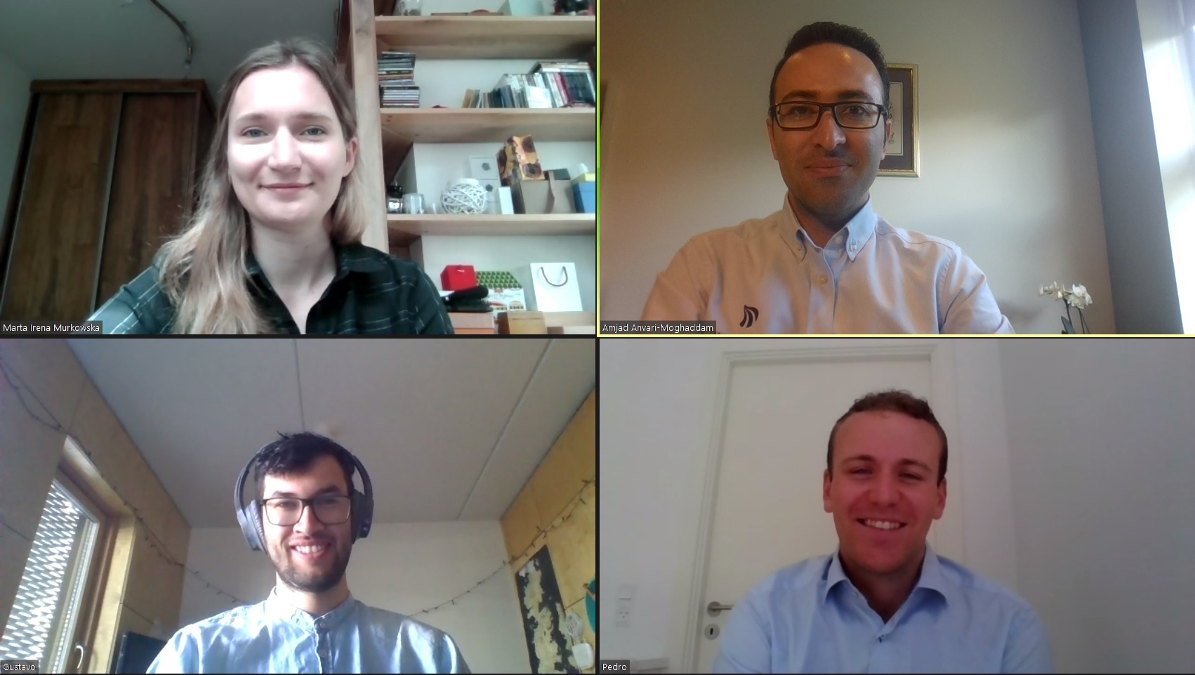 Marta, Gustavo and Pedro celebrating from home, with their Supervisor, Associate Professor Amjad Anvari-Moghaddam (top right corner)