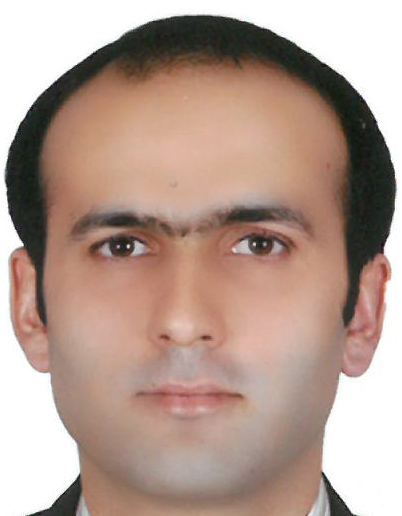 Industrial PhD DONG Energy Wind Power A/S
PROJECT TITLE: Harmonic Modelling, Propagation and Mitigation for Large Wind Power Plants Connected via Extra Long HVAC Cables

PhD period: 2015.04.01 – 2018.03.31.
Section: Power Electronic Systems
Research Programmes: Efficient and Reliable Power Electronics and Modern Power Transmission Systems
Supervisor: Frede Blaabjerg
Co-Supervisors: Claus Leth Bak & Jesper Hjerrild, Lukasz Kocewiak and Bo Hesselbæk from Dong Energy Wind Power A/S
Contact Information
Collaborator: DONG Energy Wind Power A/S.
Funding: DONG Energy Wind Power A/S and InnovationsFonden - Denmark.
ABSTRACT
Offshore wind power penetration into the electrical power system is rapidly increasing. Consequently the impact of the Offshore Wind Power Plants (OWPPs) on the existing power system becomes more important, as the OWPPs are gradually replacing the conventional power plants. Nowadays the major part of OWPPs are located far from shore and connected via long HVAC power cables to the onshore grid. Simultaneously increasing capacity and requirements in modern electrical power grid codes lead to more and more complex OWPP electrical structure and more advanced control systems. Therefore the utilization of some of the features in the modern power electronics devices in OWPPs such as Wind Turbine Generators (WTGs) with power converter or STATCOMs is getting more popular. On one hand an extended application of power electronic devices in modern OWPPs brings more possibilities of optimizing the electrical infrastructure design in terms of e.g. grid codes requirements, the quality of power, fault handling and overall electrical grid support. On the other hand it requires more careful and complex design addressing such aspects as harmonic stability, harmonic pollution and resonance considerations. The above mentioned issues are especially valid for OWPPs connected to shore via HVAC transmission assets at 220 kV (and possibly higher) voltage level. Longer and longer cables, bigger and bigger transformers as well as other passive components (e.g. shunt reactors, harmonic filters, capacitor banks, etc.) can potentially create phenomena not seen before such as resonances within the lower frequency range which can directly interact with grid-connected converters within their bandwidth. Consequently, reduction in the efficiency of the generation, transmission and utilization of electric energy in OWPPs can be seen. Therefore further industry-oriented research as well as further design optimization are needed to ensure reliable operation of OWPPs over the entire lifetime as well as to reduce the cost of electricity.
Harmonic emission is inherent to power electronic devices in modern power systems due to their non-linear nature, which causes new challenges in regard to the power quality besides the non-linearity of the conventional power components. It should be emphasized that the linear analysis approach utilized within the state-of-the-art approach would not exhibit converter behavior within the non-linear operating range (e.g. over-modulation, control saturation, non-linear components, etc.). Therefore non-linear analysis as well as studies in time-domain give new insight into the grid-connected converters behavior in terms of instability due to linear combined with non-linear phenomena. Besides the stability, the harmonic emission is linked to the switching frequency of the power electronics, together with the modulation type and control strategy. Applicable IEEE and IEC standards consider harmonic studies in a general sense, without regard to generic properties of the power electronics therefore the industry needs more insight and understanding in relation to application of power electronic devices in modern power systems such as OWPP.

The traditional connection of OWPPs to the land based power system is done by HVAC cables. However the cable length increases even up to 160 km or longer (ie into the range beyond 80-100 km hitherto expected to be where HVDC grid connection would be needed) which brings new challenges in terms of harmonic resonances within the low frequency range and therefore non-state-of-the-art solutions are needed such as more advanced utilization of WTGs converters and STATCOMs incorporating e.g. active filtering. The long high voltage cables generate a significant amount of reactive power, which needs to be compensated for in the Point Of Connection (POC) as well as at the OWPP feeding end and for very long cables also en-route. This is done using either passive (e.g. shunt reactors) or active reactive power compensators such as SVCs and STATCOMs. The combined effect of the widespread use of power electronics, filters, long HVAC cables and reactive power compensators at the POC is a potential cause of harmonic instability (i.e. excessive currents and voltages exited by resonance conditions) in the grid-connected converters bandwidth which typically can be up to 5 kHz. This issue is relatively complicated and sets up a demand for accurate harmonic analysis of OWPPs, involving advanced models for all system components. This includes an external HVAC system with consumer loads connected, which present the greatest uncertainty. Different patterns of harmonic emission from each WTG type must be considered particularly when different types of WTGs are used as it is strongly dependent on topology, control, modulation and filtering. Also, the arbitrarily changing number of WTGs in operation causes both the harmonic emission and the harmonic impedance in the OWPP to change accordingly. Different methods to include this arbitrary nature in the assessment of the harmonic distortion in the OWPP have been proposed in recent research. The harmonic assessment should according to applicable standards be done using an empirical approach. However, previous research has shown that the harmonic emission from several WTGs is in fact best described by a probability density function rather than a deterministic value.

This Industrial PhD will focus on investigating and addressing the harmonic studies in OWPPs on a system level taking into consideration interaction between the active components (e.g. WTGs and STATCOMs), external resonant plants, offshore electrical infrastructure as well as HVAC transmission assets. The specific aim is to improve existing and developing new analysis methods and implement state-of-the-art models in order to ensure reliability and availability of OWPPs as large power generation units in the electrical power system.

The PhD project shall also lead to computational effective models and necessary tools for determination of the harmonic distortion and stability margins during the design phase of OWPPs as well as adaptive or flexible solutions possibly to be implemented even during the execution phase. The PhD project shall provide proposals for new standards, recommendations and guidance related to harmonics and resonances in OWPPs connected via long and very long (e.g. >160 km) HVAC cables (e.g. 220 kV).
PAPERS
Publications in journals and conference papers may be found at VBN.