The Advanced Biofuels research programme has its main focus on thermo-chemical and bio-chemical conversion of biomass for the purposes of either energy or solid/liquid/gaseous biofuel production. Activities cover the full value chain from feedstocks through conversion to end use application for example in engines or power stations and further developments into fully equipped biorefinery platforms. Geographically, the Advanced Biofuels research programme has activities at Aalborg Campus of the Department of Energy Technology.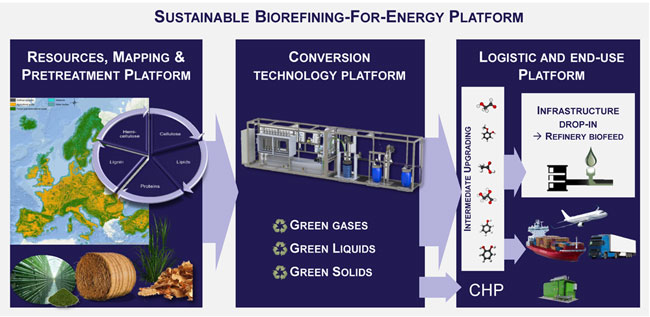 A main aspect of the research activities is to use cutting edge results in the training of highly qualified Undergraduate, Postgraduate and Ph.D. candidates within the field of Thermal Energy and Process Engineering (TEPE) and Bioenergy Systems, offered by the Energy Study Programme at Aalborg University. If you have an interest in working with advanced biofuels for energy as a part of your studies, you are welcome to investigate the possibilities. We also welcome guest students from all over the world.
If you are interesting in becoming a guest student, please see here: Exchange & Erasmus.