Dr Juan C. Vasquez is currently at the Department of Electrical and Electronic Engineering - Ritsumeikan University at Kakigano Laboratory, Kusatsu, Shiga, Japan as a Visiting Scholar. The host faculty is Prof. Hiroaki Kakigano who is involved with Distribution Voltage Control for DC Microgrids applied to residential applications.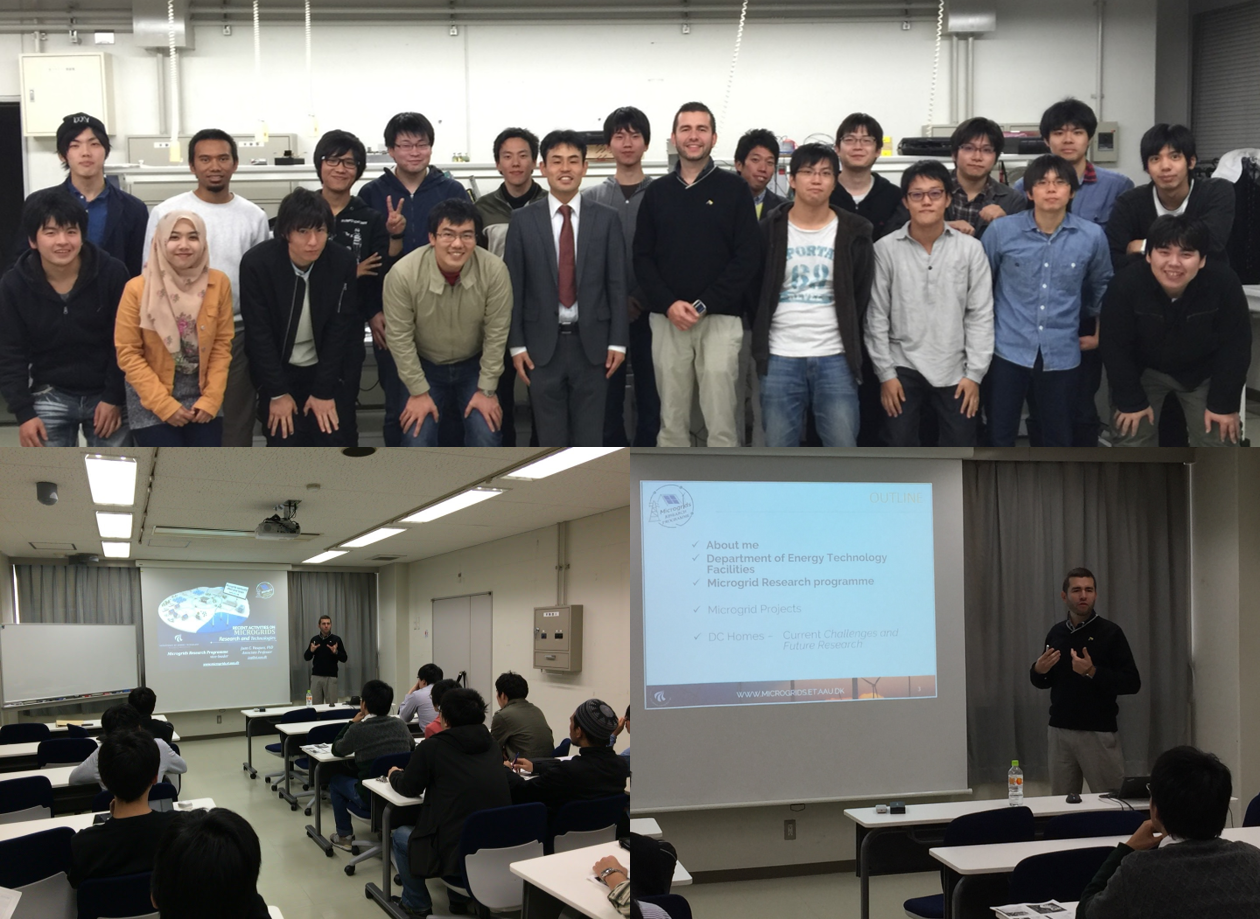 Juan C Vasquez at Prof. Kakigano's Laboratory at Ritsumeikan University, Kusatsu Campus,Japan
Location of the proposed DC home living laboratory and PON109 Building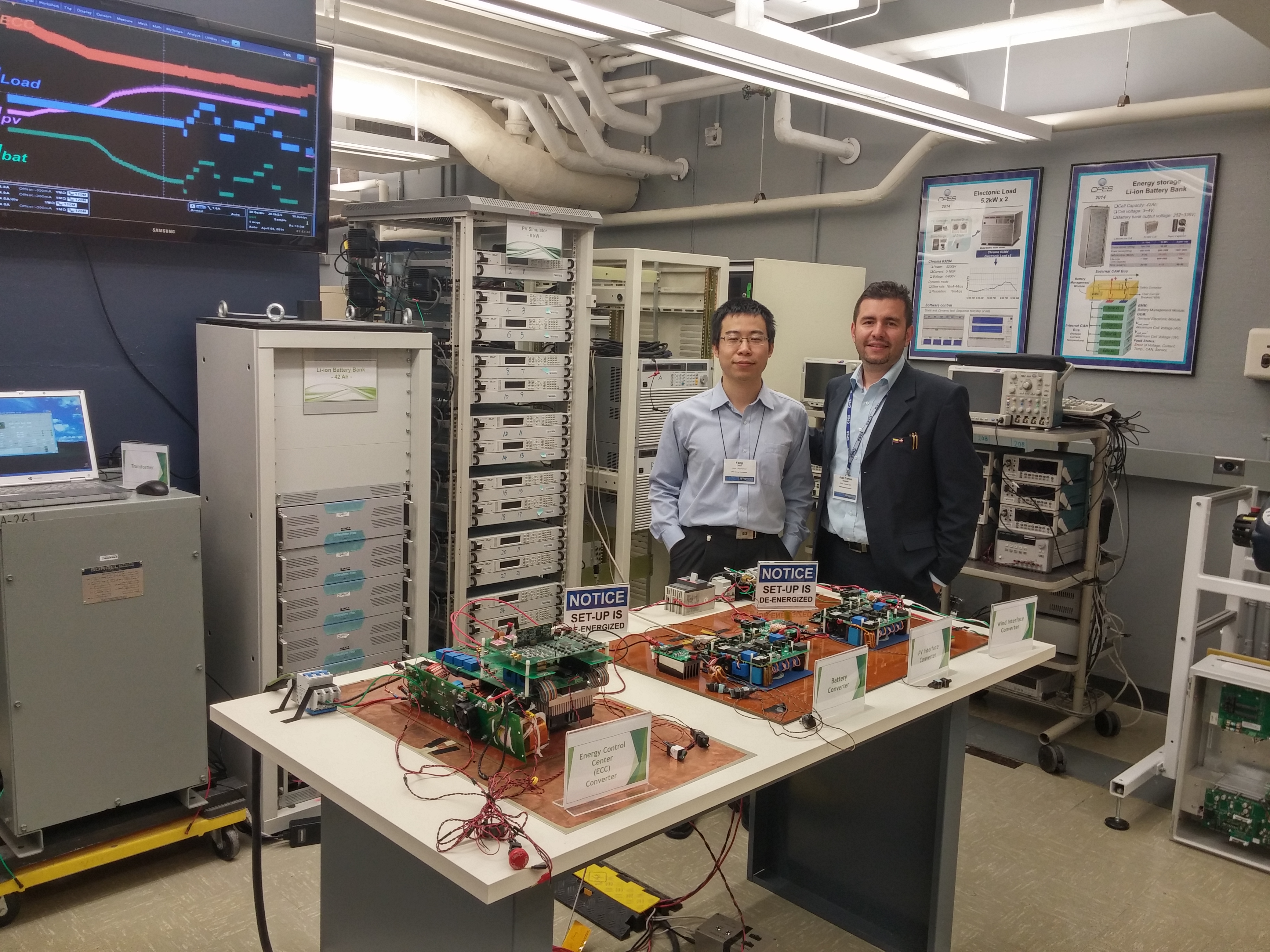 Juan C. Vasquez as a Visiting Scholar and PhD Student Fang Chen at CPES DC Nanogrid Laboratory.
The third virtual web meeting for development of standards for Hybrid AC/DC Power in Homes, conducted by the EMerge Alliance, will be held on Friday, February 27th, 2015 at 2PM EST. This meeting will continue the work leading to new application standards in the use of both AC and DC power in residential buildings. The topic is related to Residential Power Standards - Use Cases for The Hybrid House.
Dr. Juan Vasquez will atttend the Applied Power Electronics Conference & Exposition 2015 - APEC. The conference will be held at the Charlotte Convention Center, Charlotte, NC, March 15 - 19, 2015.
There is a new short link to this webpage for future citations and references. www.residentialvdc.et.aau.dk
Dr Juan Vasquez and Prof. Josep Guerrero have been invited to join the IEC System Evaluation Group SEG 4 work on LVDC Distribution and Safety for use in Developed and Developing Economies.The first meeting of SEG 4 is planned on Monday 19 and Tuesday 20 January 2015 in Milan, Italy.
Dr. Juan Vasquez and Prof. Josep Guerrero participate in a EES-UETP Microgrid course at INESC Porto - Portugal from June 2nd to June 4 (please see presentations at the bottom of this page).
Dr. Juan Vasquez and Prof. Josep Guerrero will join The Danish Smart Energy R&D Days in China (Feb 25-27) for Sino-Danish bilateral cooperation. This event will be also linked with the project Intelligent DC Microgrid Living Lab.
Dr. Juan Vasquez will be at IEEE SSD2014 next Feb. 11 as a Keynote speaker. The topic involves Research Challenges in Microgrid Technologies (please see presentation at the bottom of this page).
14/04/2014. MicroGrid research group is now a Liaison Member of Emerge Alliance.